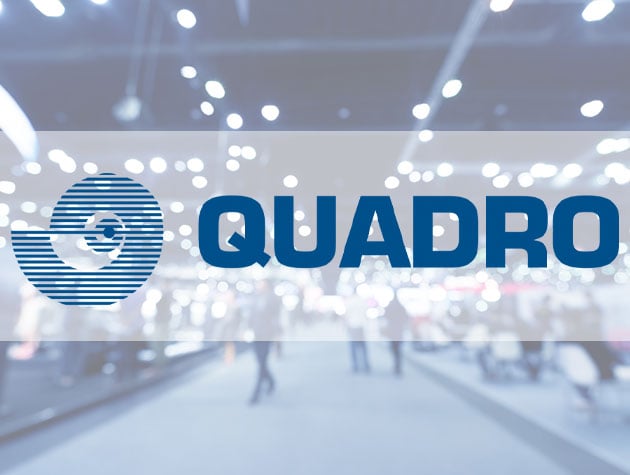 Learn about Quadro's Powder Processing Capabilities at one of our global exhibitions.
Quadro Engineering, a division of IDEX MPT, Inc. is pleased to announce a full schedule of global exhibitions for 2020, starting in February.
The team at Quadro will be exhibiting their complete product range of Particle Processing and Size Reduction Equipment designed for the world's leading pharmaceutical, food and chemical processing companies. We'll have equipment on the stand and information about our product lines, including:
The world's most advanced production-scale milling and screening platform offering three distinct processing solutions on a single, common drive.
The Scalable Lab System offers five milling and processing solutions and gives the reassurance that particle sizes and distributions achieved in the lab can be directly transferred to production scale equipment including as the SDx series.
Launched in 1976, the original conical mill—the Comil—has proven to be one of the industry's most durable and most imitated advances in size reduction technology. Learn how the Comil's superior engineering and manufacturing quality can give you maximum uptime and yield in your production environment.
Our customers benefit from expert consultation and world-class support
As a Quadro customer, you can expect to receive expert consultation and advice from industry professionals that developed the original conical milling standard. Our decades of experience will help to guide you and save time in selecting the ideal screen/impeller combinations for your unique product needs.
An investment in our equipment is also an investment in unparalleled aftersales technical support and customer service. That includes ready access to a full line of genuine Quadro replacement parts.
We look forward to meeting you in 2020 at one of the following exhibitions and events. If you need to discuss your production challenges but can't attend one of the following events, Contact our Expert Team today.
Quadro's 2020 Exhibition calendar:
2nd APV Continuous Manufacturing Conference 2020
18 – 19 February
Freiburg, Germany
A conference and exhibition for people working in formulation and process development, engineering, quality, commercial manufacturing within the continuous manufacturing industry.
---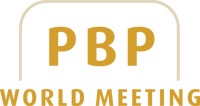 PBP World Meeting 2020, Booth #30
23 - 26 March
Vienna, Austria
The World Meeting on pharmaceutics, biopharmaceutics and pharmaceutical technology with the accompanying exhibition, ResearchPharm.
Wilf Sanguesa, Product Manager, MPT Pharma Processing will be presenting an abstract entitled: Improving Particle Size Distributions In A Conical Mill Through New Impeller Air Flow Optimization Comparisons Utilizing Computational Fluid Dynamics (CFD) Analysis and Empirical DoE.
Presentation date: Thursday 26 March at 09:40 – 10:00.
Session: Processing and PAT.
Presentation room: Hall N.
---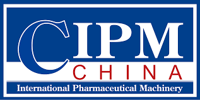 CIPM 2020 (Spring Show)
20 – 22 April
Changsha, China
China Pharmaceutical Machinery Exposition is the largest show for pharmaceutical manufacturing in China.
---

Interphex 2020
28 – 30 April
New York, NY
Interphex brings together pharmaceutical professionals to share knowledge, best practices and review the latest cutting-edge technologies needed to develop and manufacture quality products.
---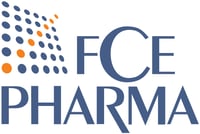 FCE Pharma
21 – 23 May
Sao Paulo, Brazil
FCE Pharma is the main marketing, communications and sales platform for Latin America's pharmaceutical industry.
---

CRS Annual Meeting and Exposition
27 June – 1 July
Las Vegas, NV
CRS is the premier society worldwide for the quickly expanding and evolving field of delivery science and technology and the annual meeting is the leading event in delivery science and technology.
---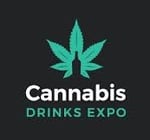 2020 Cannabis Drinks Expo
30 July
San Francisco, CA
Cannabis Drinks Expo promises to be relevant for anyone involved in the development, production, distribution and retailing of cannabis and related products.
---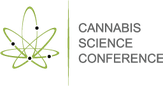 Cannabis Science Conference West 2020
31 August – 2 September
Portland, OR
Cannabis Science Conference is the World's largest and fastest growing cannabis science event for industry experts including instrument manufacturers, testing labs, research scientists, medical practitioners and policy makers.
---

Powtech 2020
29 September – 1 October
Nuremberg, Germany
The world's number one event for powder, granule and bulk solids technologies.
---

CPhl Worldwide 2020
13 – 15 October
Milan, Italy
CPhl is an established pharmaceutical event with over 30 years of experience bringing together the key players in the global pharmaceutical marketplace.
---

AAPS PharmSci 2020
25 – 28 October
New Orleans, LA
The American Association of Pharmaceutical Scientists (AAPS) is a professional, scientific organization dedicated towards the advancement of capacities of pharmaceutical sciences to develop products and therapies that improve global health.
---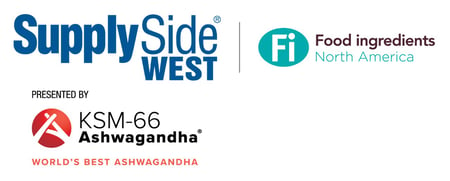 SupplySide West 2020
27 – 30 October
Las Vegas, NV
An exhibition focused on the science and strategy around the development of finished products in the dietary supplement, food, beverage, personal care and sports nutrition industries.
---

CPhI & PMEC India
25 – 27 November
India Expo Centre, Greater Noida
Delhi NCR, India
As the pharmaceutical industry looks increasingly to India for high quality, yet lower cost pharmaceutical solutions, CPhI & PMEC India is the ideal opportunity to learn about the latest innovations on offer. Meet representatives from India's pharmaceutical machinery, technology and ingredients industries.
---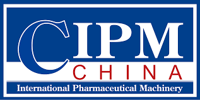 CIPM 2020 (Fall Show)
November (Date and location to be confirmed)
China
China Pharmaceutical Machinery Exposition is the largest show for pharmaceutical manufacturing in China.
---