Contents
MILLING EQUIPMENT AND PARTICLE SIZE REDUCTION
Powder Milling Technology for Dry and Wet Processes
The Quadro Engineering team has well over 40 years of experience in advising on pharmaceutical milling equipment and applications for sanitary processing.
The Quadro team are experts in pharmaceutical processes and work with both API and OSD manufacturers to develop the best solutions and create market-leading products.
To support our customers in the pharmaceutical industry who have a need for wet and dry milling equipment, we have developed this knowledge base with best practice articles and guidance.
To speak with a member of our team please contact us via this website.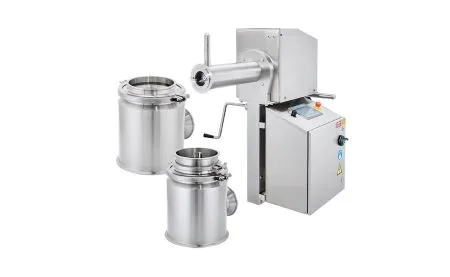 API PHARMA MILLING EQUIPMENT
Make the right choice for API Milling
Pharma manufacturers know that particle size is crucial in affecting the properties of bioavailability and stability, especially when developing new drugs and treatments. If manufacturers want some molecules to be more potent then they need to be able to achieve the finest of Particle Size Distribution (PSDs).
The Quadro team has vast experience in this area and has successfully enabled clients to achieve smaller particle sizes & tighter particle size distributions than are possible using standard competitive conical mills, hammer mills, or pin mills. This equates to effective products, reduced waste, and increased profit margins.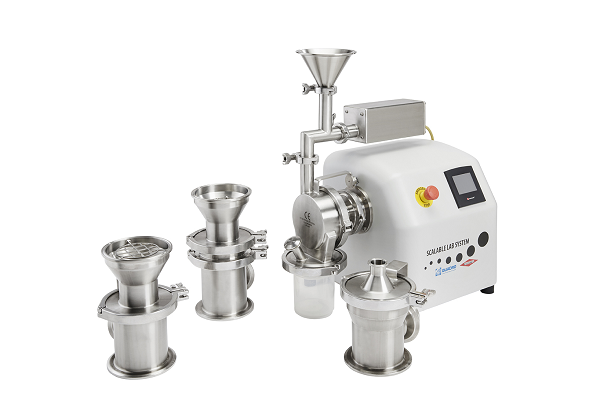 OSD PHARMA MILLING EQUIPMENT
OSD Milling advice and guidance
Leading manufacturers trust Quadro's pharmaceutical milling equipment for their OSD wet or dry granulation sizing. Our range of machines is designed to be suitable for all process stages, from research to lab and onto full-scale production. No matter the size of the task, a Quadro mill lives up to the strictest quality control standards require for pharma equipment.
As well as high product quality, our team appreciates the importance of reliability from your equipment in addition to having the ability to produce accurately without downtime or waste means a better return on investment.
Our customers can be assured that Quadro Mills are manufactured to be both fast and flexible. Our experience in design and manufacture ensures you focus on the bottom line and financial payback for your equipment purchase.
PRODUCT OVERVIEW
Production-scale milling for pharmaceutical manufacturers
Our vast experience with Pharmaceutical milling and delumping means you can select the correct powder processing equipment for the job. From the selection of the mill screen and mesh size to speed and capacity, our application team is on-hand to provide best practices and advice.
PHARMA MANUFACTURING PROCESS
How Quadro's Pharma milling equipment fits into the OSD manufacturing process
Quadro Engineering has been offering support to Pharmaceutical companies since pioneering the original conical milling concept in 1976 with the design of the original Quadro® Comil®.
We are specialists in a number of areas including OSD uniform size reduction of powders, APIs - fine grinding, conditioning of raw materials as well as Security screening and deagglomeration.
Learn how Quadro Engineering fits into the Pharma OSD Process.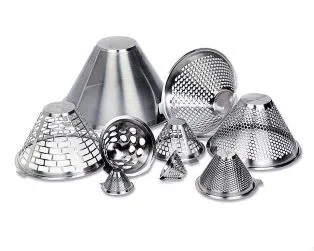 LEARN MORE
Contact the Team
If you would like more information about anything you have seen on the website, please contact us.