All Quadro products are designed and manufactured in a facility with an ISO 9001:2015 accredited Quality Management System.
The scope of this Quality Management System applies to all processes and activities which are controlled, managed and performed by employees within the Quadro Engineering company.
The current Certificate of Registration, reference Certificate No: CERT-0123529, has been issued by SAI Global and is effective to September 3, 2021.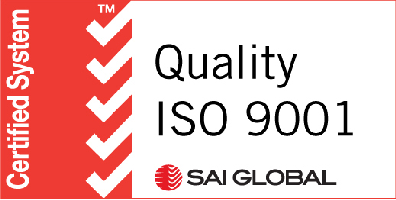 We offer a complete selection of ATEX-approved mills that meet the ATEX European Union directive for products used in potentially explosive atmospheres.
Our equipment is designed to handle the toughest milling applications, which is why professionals around the world choose us. With models specifically designed to meet ATEX Zone 20 (1D) requirements, we provide the most comprehensively safe mills in the industry.

All equipment destined for Europe is CE marked and comes with an EU Declaration of Conformity. It is certified to comply with the Machinery Directive 2006/42/EC, the Low Voltage Directive 2014/35/EU and the Electromagnetic Compatibility Directive 2014/30/EU.
Our equipment is designed to meet a variety of international safety standards, so whichever country you are in we can be compliant.