Strict quality control standards and stringent Quality Assurance testing in the pharmaceutical tablet making process will often result in tablets being
judged unfit for sale - they may be too soft, too hard, broken, off-spec, etc.
The Challenge - tablet processing
If these tablets need to be discarded it represents a considerable waste of valuable, high-cost product not to mention the complexity of how to dispose of the active ingredients safely. Much more cost-effective is the ability to successfully reclaim these tablets and send the powders around again for processing.
The Quadro Solution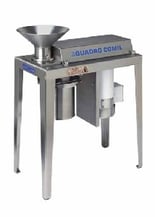 Tablet reclaim has been a very successful application for the Quadro® Comil® with many installations around the world.
Equipment screens and impellers can be set up to suit the many types of tablets being reclaimed and the desired particle size of the final product.
Many components for the Comil®have been developed specifically for tablet reclaim in order to reduce fines generation and boost capacity.
The Results
The Quadro® Comil® has proven itself as ideal for tablet reclaim due to its low fines generation, low RPM, low energy, low noise, and its ability to choke (flood) fed resulting in low dust and high throughput.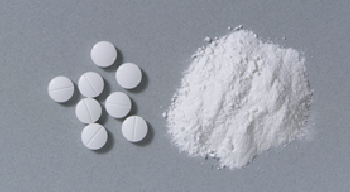 Further, solid stainless steel construction and superb cleanability are other advantages of Quadro's Pharma Milling Equipment
(Ref: AP15 Pharmaceutical Tablet Reclaim)