What is an Underdriven Cone Mill (Conical Mill)?
The Underdriven Comil (Conical Mill) series has all the capabilities of the original Quadro Overdriven series but was designed to offer a more compact, inline design that enables easy integration into manufacturing systems and is capable of being customized to fit specific applications.
The inline design and short head height make it easy to integrate into processing lines where space is limited. A large diameter infeed and the 'straight through' housing promote an unhindered inline flow of product for quicker processing and discharge time. It can achieve up to 50% more capacity than other conventional mills.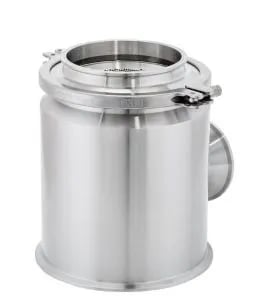 Applications of the Underdriven Comil
It is the ideal technology for size reduction, deagglomeration and powder dispersion. Typical applications include:
The benefits of the Quadro Underdriven Comil
Getting your powder processing equipment selection right is important to ensure an efficient, smooth-running production process flow. Here are some of the more specific reasons to choose the Quadro Underdriven Comil:
The spacer-less design means no fiddling and optimizing of the impeller/screen gap is needed by the local operator - it arrives with a pre-set, optimized gap to suit the application. Spacers used with Overdriven mills are notoriously time-consuming to set up and if set by inexperienced people they can result in errors and/or damage to the mill. Therefore, our engineered tolerance designs ensure that every Underdriven mill is built to have the ideal gapping and thus arrives with you ready to use.
The in-line feed path improves capacity throughput by 15-20% when compared to Overdriven mills and reduces the risk of powder bridging. When milling powder from container to container it is best if the mill is set in-line – this enables more material to flow through the mill and to be processed.
The short head height of the Underdriven Comil®, along with variable height adjustment spindles or a bespoke design to fit the stack-up height, means it can be integrated into processing environments. In fact, the compact housing has a 30% reduced overall height compared to Overdriven mills.
Hygienic, easy-clean design. The standard sanitary, simple clamping design means it is easy and quick to detach the milling head, without needing to use tools. It can then be taken away for cleaning or preventive maintenance – some of our customers have a spare head that fitted into place immediately so that the mill can be put straight back into action. The ultra-sanitary gearbox design along with minimal surface area makes it quick to clean.
The wide range of screen styles available for the Underdriven Comil®, in combination with a plethora of impeller styles, means that we are able to help customers achieve the right particle target size and PSD for their application.
Specific application designs
The Underdriven Comil® meets cGMP, CE OSHA and ATEX requirements. There are a multitude of different designs available to suit specific application requirements – including:
CIP, SIP, WIP & autoclavable options
Glovebox isolation
Pressure vessel design
Inert milling systems with oxygen analyzers
Vacuum transfer design
Innovation of the Underdriven Comil
As capacity grows the classic Underdriven Comil® is scalable – results achieved in the smaller models are directly transferable to the higher capacity models.
The Scalable Lab System (SLS) offers five powder processing and milling processes on one simple base unit – hammer milling, cone milling, high energy milling, security screening. Ideal for R&D labs where experiments with different milling styles are needed.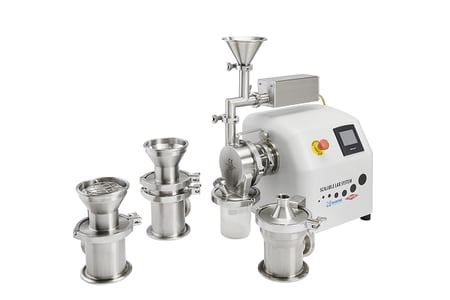 In 2019, Quadro was delighted to launch the SDx™ Series – the production scale powder processing unit with three interchangeable heads offering 4 processing and milling processes in one platform. Switching between conical milling, hammer milling and sifting will take just seconds.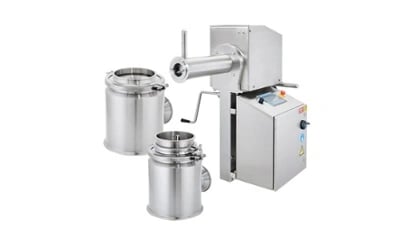 How can Quadro help?
If you think the Underdriven Comil is right for your application then let us know and one of our highly experienced Regional Sales Managers will contact you to discuss your needs.